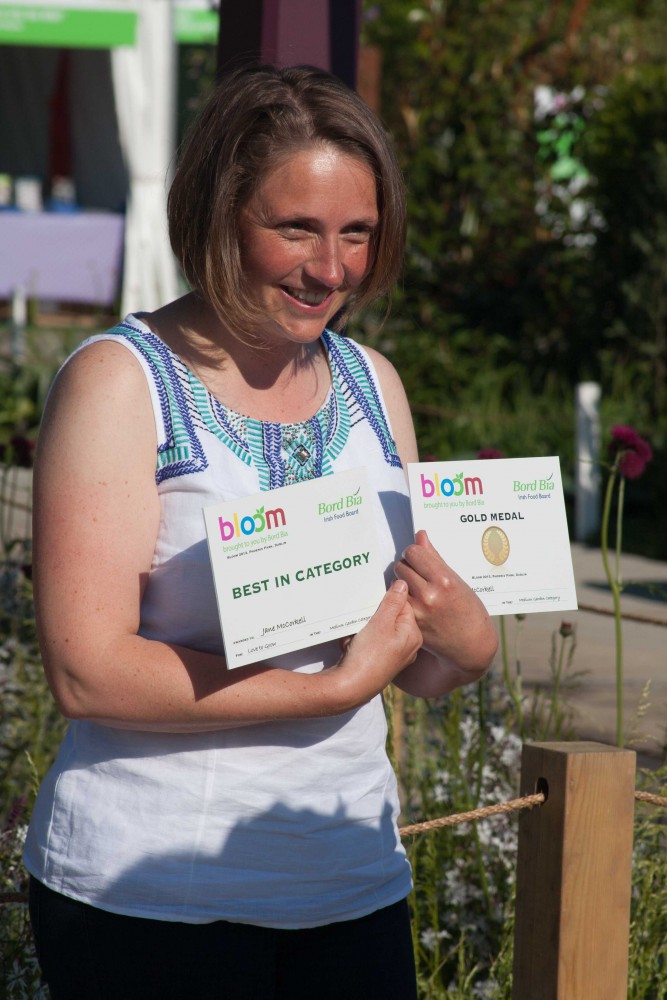 Jane McCorkell is one of Ireland's leading garden designers and recipient of numerous gold medals at Bloom.
Read more here.
Services provided by the practice
Garden Design, both urban and rural
Horticultural and Design Consultancy
Landscape Planning Application Design
Consultancy for Community Projects e.g Pride of Place
Show Garden Design and Construction
Garden Club Talks and Lectures
Design Philosophy
'My aim is to create beautifully stylish and elegant gardens for people to enjoy for many years into the future. By combining high quality landscape materials and finishes, and never sacrificing design principles, the designed landscape can become a very exciting and rewarding place to be.
Recent Work
Bramley Cottage
Rath, Co. Meath, Ireland